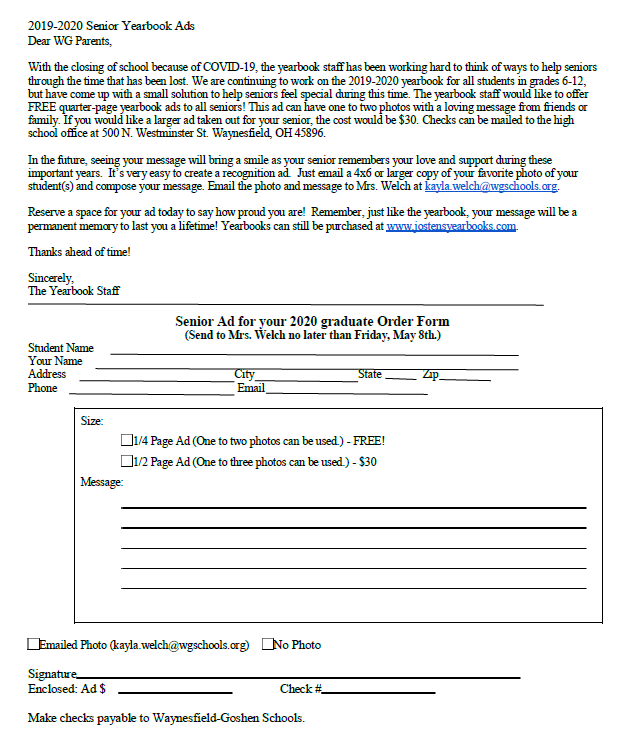 Yearbook
Brian Shaw
Thursday, April 16, 2020
Dear WG Parents,
With the closing of school because of COVID-19, the yearbook staff has been working hard to think of ways to help seniors through the time that has been lost. We are continuing to work on the 2019-2020 yearbook for all students in grades 6-12, but have come up with a small solution to help seniors feel special during this time. The yearbook staff would like to offer FREE quarter-page yearbook ads to all seniors! This ad can have one to two photos with a loving message from friends or family. If you would like a larger ad taken out for your senior, the cost would be $30. Checks can be mailed to the high school office at 500 N. Westminster St. Waynesfield, OH 45896.
Just email a 4x6 or larger copy of your favorite photo of your student(s) and compose your message. Email the photo and message to Mrs. Welch at kayla.welch@wgschools.org.
Thanks ahead of time!
Sincerely,
The Yearbook Staff