EDIT MAIN
The yearbook staff invites students and parents to submit photos for the yearbook. If you've got great photos of school and community events or you and your friends just having fun, we'd like to see them. Our photographers can't be everywhere. Help us get as many photos as possible to create a terrific book everyone will want to have.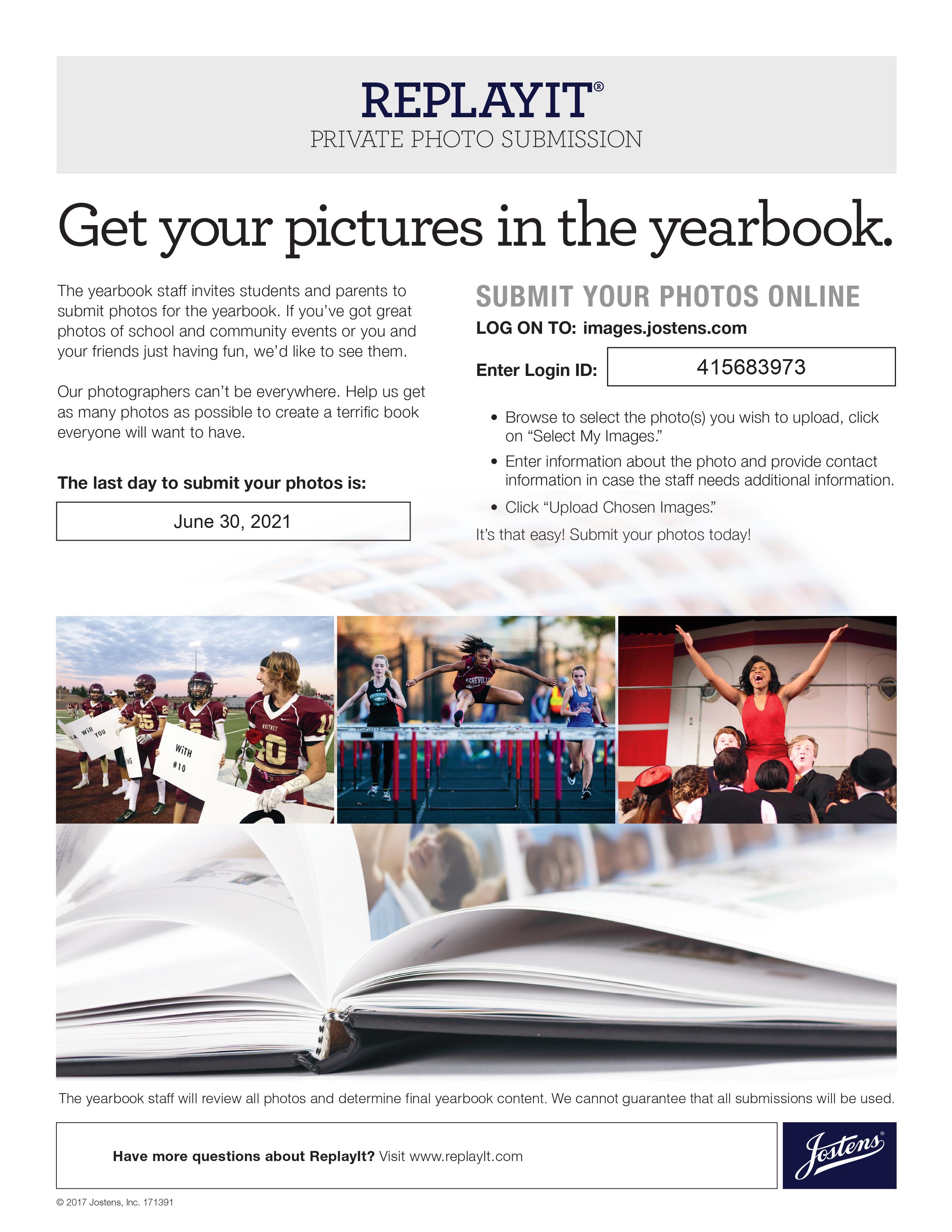 Now is the time to order your 6-12 Waynesfield Goshen High School Yearbook. If you order now and get your book personalized you can get up to 4 icons for FREE! This offer ends on 11/13/2020.
2 easy ways to order: 1- fill out this form and return with payment to the HS office or Mrs. Welch's room -D18, OR 2- to order online with a credit card go to JOSTENSYEARBOOKS.COM click on shop yearbooks and enter Waynesfield Goshen High School.
Do not miss the opportunity to capture all the memories!