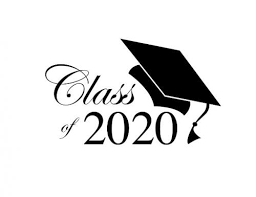 Graduation Update
Jill Spencer
Friday, May 01, 2020
Graduation Update
The decision of the Board of Education is to do a drive through and to hold a formal ceremony or recognition at a later date.
Thus, the seniors that want to move on can and all of the seniors wanting us to wait can come back when possible to do.
Drive Through Graduation on Sunday, May 17, 2020 at 2:00 p.m.
We will organize all seniors (and family members can be in cars) into a single line by order of diploma in the front parking lot.
The single line-up wraps around the building and in the back lot we go one car at a time....then that car moves on and next pulls up. We will have each senior step out of the car, a board member hands their diploma to them while Mr. Hogan speaks about each senior as he would in a normal graduation.
We will broadcast all on Facebook Live so everyone can see and hear in real time. We will also set up so all in the line can listen on their radio if they don't have Facebook.
We will also have a photographer take a still picture and a videographer present taping all seniors. We will put a video together and post to all social media at a later date (once all together).
Additionally the speeches of the valedictorian and the salutatorian, and the whole class PowerPoint set to music, will be posted just prior to the start of the live ceremony so all can see.
Much more detail and instructions will be sent directly to seniors and senior student parents by Mr. Hogan in the near future.
Thank you,
Chris Pfister